News


September 2016

Replacement of Swamp Pond Road bridge by Town of Tusten scheduled to begin Monday Sept 19 thru Wed Sept 21. This portion of road will be closed for the duration.
May 2016
Association has completed the Common Area 2 water access project. In CA2 there is now a walking path to a new dock. The new water access in CA2 will allow members in good standing to safely launch hand carried water craft, and provide ample space for fishing from the dock. Please note that motorized vehicles are not allowed on the CA2 water access walking path.
As a reminder, when visiting Common Areas please display vehicle pass with current Member in good standing sticker. Also, please lock the Common Area gates upon entering and leaving the Common areas. We hope you will be able to attend the WLPOA annual meeting/picnic on August 20, 2016.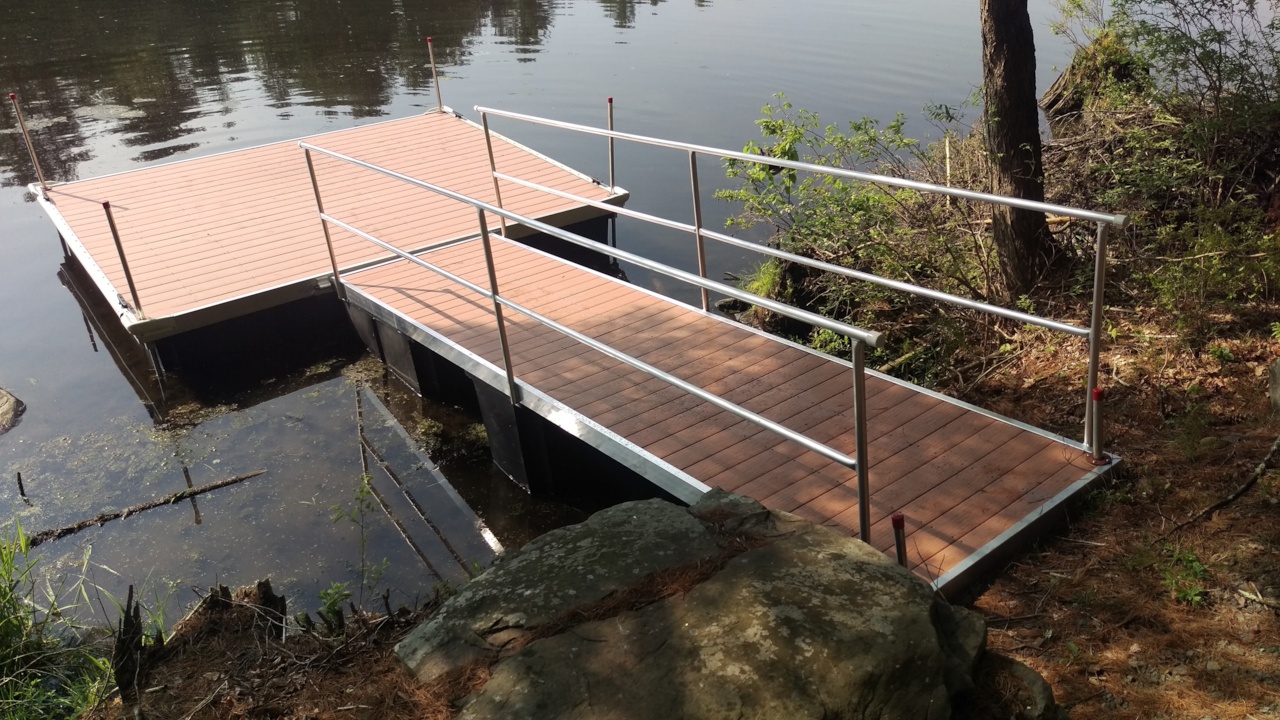 January 2016

In the Fall of 2015, the WLPOA acquired a boat called a "WeeDoo".
This boat is specifically built to remove excess algae from freshwater lakes.
An ecological alternative to chemicals or herbicides.

The WLPOA will be evaluating this new boat during the 2016 season.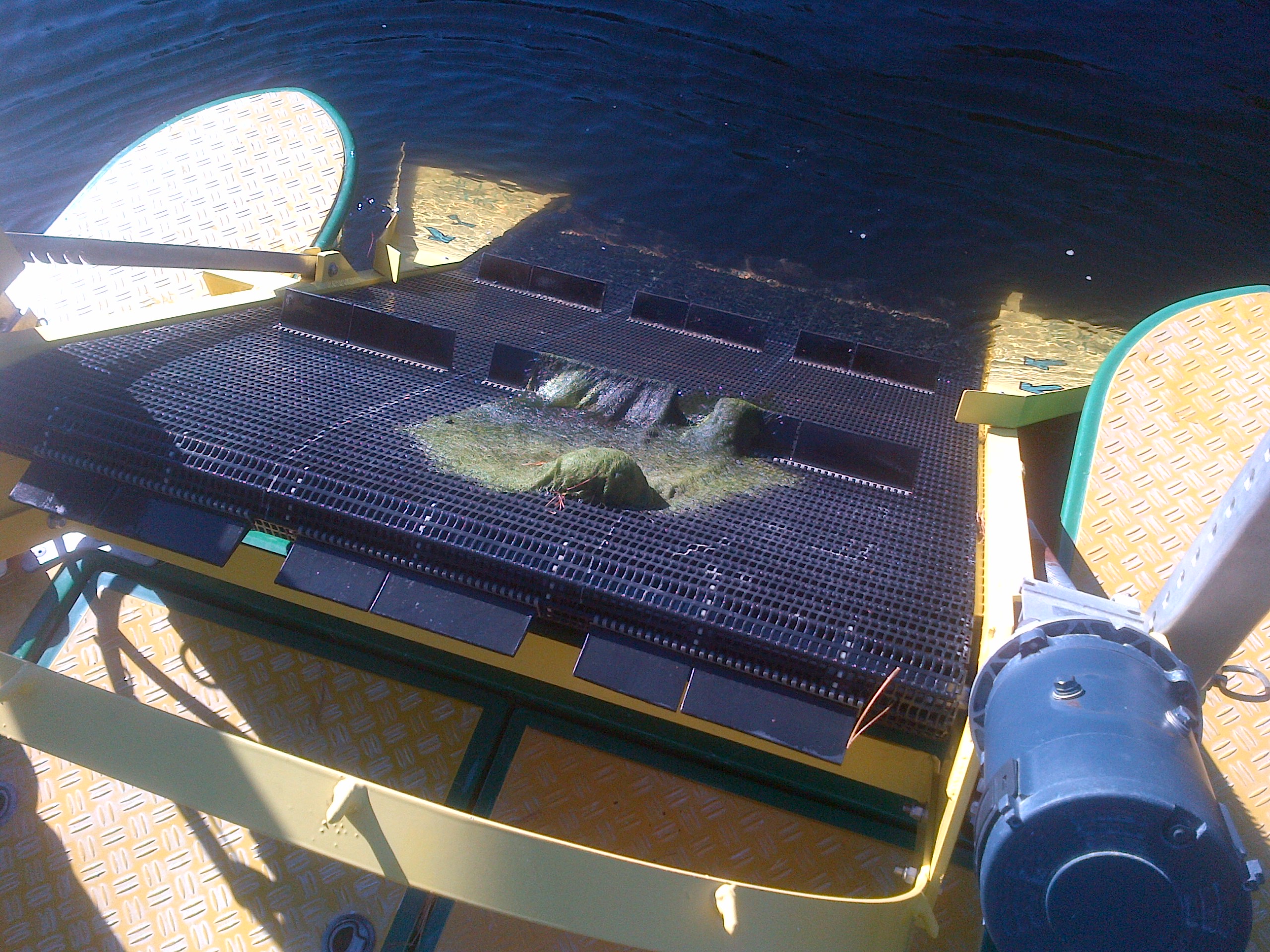 May 2014
The annual dues bills have been distributed, and parking passes and lock info
will be soon forwarded to all members in good standing. If you have not received/paid
your bill, please cotact the Association ASAP.
The dock at Common Area Two was removed last year, and this past month the
stairs that lead to the dock were removed as well. The dock was old and falling apart,
and the stairs were considered unsafe. The Board of Directors is discussing the funding and planning
for either a replacement, or, a new design for that Common Area. If you have a suggestion, please
feel free to contact the Association.
The Annual Property Owners Meeting/Picnic will be August 2, 2014, at Common Area 1.
Please consult the Annual Picnic page for more information, updates, and volunteering as the date approaches.
May 2013
The County of Sullivan will be replacing the "Ten Mile River" bridge on County Road 23.
Work expected to begin in June 2013. Although a temporary bridge will be erected to maintain traffic flow,
be aware of these construction activities, and plan for alternate routes if needed.
Do you know what to do in an emergency?
Accidents can happen, and not the time to ask what to do for emergency services.. Be sure to familiarize yourself with the area
emergency services and hospitals. Make a list and keep it readily available for family and friends, who may not be familiar
with the area. As always, dial 911 when appropriate.
Our Common Areas have "911 Address Number" signs posted at the entrances so emergency
assistance can locate you quickly. Make sure your Weiden Lake home/property has one as well.
(available from Sullivan County)
New access codes to the Common Areas will be effective May 17.
The Annual Membership Meeting/Picnic will be held on August 3, 2013, Common Area One.
The WLPOA Board of Directors congratulates G. Perfetto on
his recent appointment as Director.
July 2012
June 2012
On Friday, July 6, 2012, Brendan and Kathleen Weiden will be hosting
"Savor the Arts Dinner at the Mill", a benefit for the Delaware Valley Arts Alliance.
The event will be held at the old excelsior mill by Weiden Lake Dam.
RSVP by June 30, 2012.
For More Info, Click Here
April 2012
Spring is here, and with it, renewed activity at Weiden Lake.
Some property owners will begin new projects, such as starting
construction on a new home. All property owners should be aware of the
Weiden Lake Deed Restrictions, Town of Tusten Building Code and Zoning,
and NYS DEC Conservation Laws.
Feel free to contact the Association if you have any questions regarding
buffer zones, protected areas, tree cutting, dock installations, permis, etc.
The Dam will receive it's final update this Spring, bringing the
maintenance project to a conclusion. In addition to the concrete
maintenance completed last year, a new maintenance walkway has been installed.
An impressive addition to the Dam, enabling safer operation of the flood gates, and replacement
of timbers that support the gates. Many thanks to Vice President John Fischer
for his management of this vital project.
Although we all like to get away from it all, the digital age has made
internet connectivity almost as important as water and electricity.
Careers and school all have an ever increasing dependency on
internet service. For some areas of Weiden Lake, service has not been
available from Frontier Communications, our telecommunications provider.
Frontier Communications is now in the process of updating/replacing older
technology with new. In doing so, they will be able provide internet service
where it has been previously unavailable. Updates, coverage, and company contact
information will be posted here as soon as the update has been completed.
Weiden Lake is entering it's ninth consecutive year in the "Citizens Statewide Lake Assessment Program" (CSLAP).
This program trains local residents to collect, process, and ship lake samples
to the "Upstate Freshwater Institute" for lab analysis. Data is compiled and reports generated by the
NYS Department of Environmental Conservation. Monitoring of the Lake will help ensure the excellent quality
of the Lake remains excellent. For more information, go to the "Conservation"section of this web site.
Last year, observation and testing for toxic algae was added to the testing regimen. Although
no toxic algae has been found or suspected to be in Weiden Lake, adding a monitoring
program seemed appropriate.

The Board of Directors has been busy over the winter months managing financial, legal, and infrastructure concerns.
Many thanks to Richard Marcel, John Fischer, Linda Carella, Sue Lohr,
Brandi Merolla, Arnold Melman, John Schulman for their outstanding work.


Email:
wlpoa@weidenlake.org
Phone:
641 715 3900 Extension 73036

Postal Address:
Weiden Lake Property Owners Association
P.O. Box 191
Narrowsburg, New York 12764

-----------------------------------------------------------------.